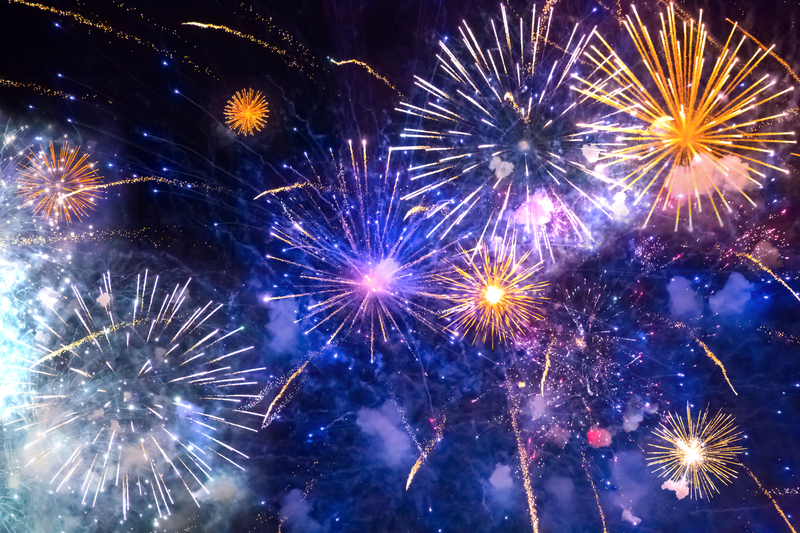 28 Jun

Fireworks Safety

Last month we covered summer fire safety as it pertains to grilling outdoors. But this month, we will look at another topic that falls under summer fire safety: the use of fireworks. As you know, the summer season brings with it more parties, BBQs, and fireworks displays than any time of year. With the 4th of July right around the corner, it's important to brush up on firework safety best practices so you can enjoy the bright lights and loud booms as safely as possible.

But first, remember that the safest firework displays are those put on by professionals at local parks and cities. While home firework displays are fun, they can be more dangerous. To ensure maximum safety for yourself, your loved ones, and your home, consider these ten best practices:
Know the rules. Familiarize yourself with the laws and regulations regarding fireworks in your city, and be sure to adhere to all regulations. Only use fireworks that are legal and approved for consumer use.
Only purchase from a reputable source. This time of year brings many pop-up shops, tents, and side-of-the-highway fireworks sellers. Only buy fireworks from licensed and reliable sellers (never purchase homemade or illegal items).
Follow directions. For each type of firework, there are instructions for use, so be sure to follow these for safe handling. Fireworks should never be used by those under the influence of drugs or alcohol.
Use fireworks in an open area: Always light fireworks outdoors in a clear, open area and light only one at a time. Ensure there are no flammable materials, buildings, trees, or overhead structures nearby.
Stay a safe distance away. Be sure your family and friends are standing a safe distance from where the fireworks are being ignited. A good rule is to stay at least 100ft. away from ground-based fireworks and even more for the aerial kind.
Keep water nearby. In case of sparks or small fires, keep a hose or bucket of water nearby that can be used to extinguish the sparks quickly.
Protect yourself. When igniting or handling any type of firework, it's a good idea to wear safety glasses as well as clothing covering your arms and legs. Never point fireworks toward yourself, people, pets, or structures.
Never re-light a firework. If a firework fails to ignite or doesn't go off, do not attempt to re-light it. Wait for at least 20 minutes and dispose of it properly (see #10).
Use a stable platform: Place fireworks on a stable and non-flammable surface, such as a flat board or a cement block, to ensure they won't tip over.
Properly dispose of used fireworks: After the fireworks have entirely burned out, soak them in water to make sure they are no longer a fire hazard. Dispose of them in a designated, non-flammable container.
Proper firework safety is paramount to the safety of yourself, your family and friends, and your home. Follow these proven best practices and enjoy a safe and healthy Independence Day.
Remember, regardless of the type of fire your home or business endures, we can help. At Michigan Fire Claims, we will work with you and the insurance company to get a fair settlement. We will start right away on your home's remediation process to help you make a speedy financial recovery. Contact us today for a free consultation or site inspection.