Electrical Fires Infographic
Electrical fire risk is real. Every year, an estimated 28,000 homes have a fire of electrical origin. That represents about 14% of all fires, and property damages costing close to 1 billion. See more statistics about electrical fire, and what to do after an electrical fire.
Michigan Fire Claims, Inc.
Auburn Mills, MI
Embed This Image On Your Site (copy code below):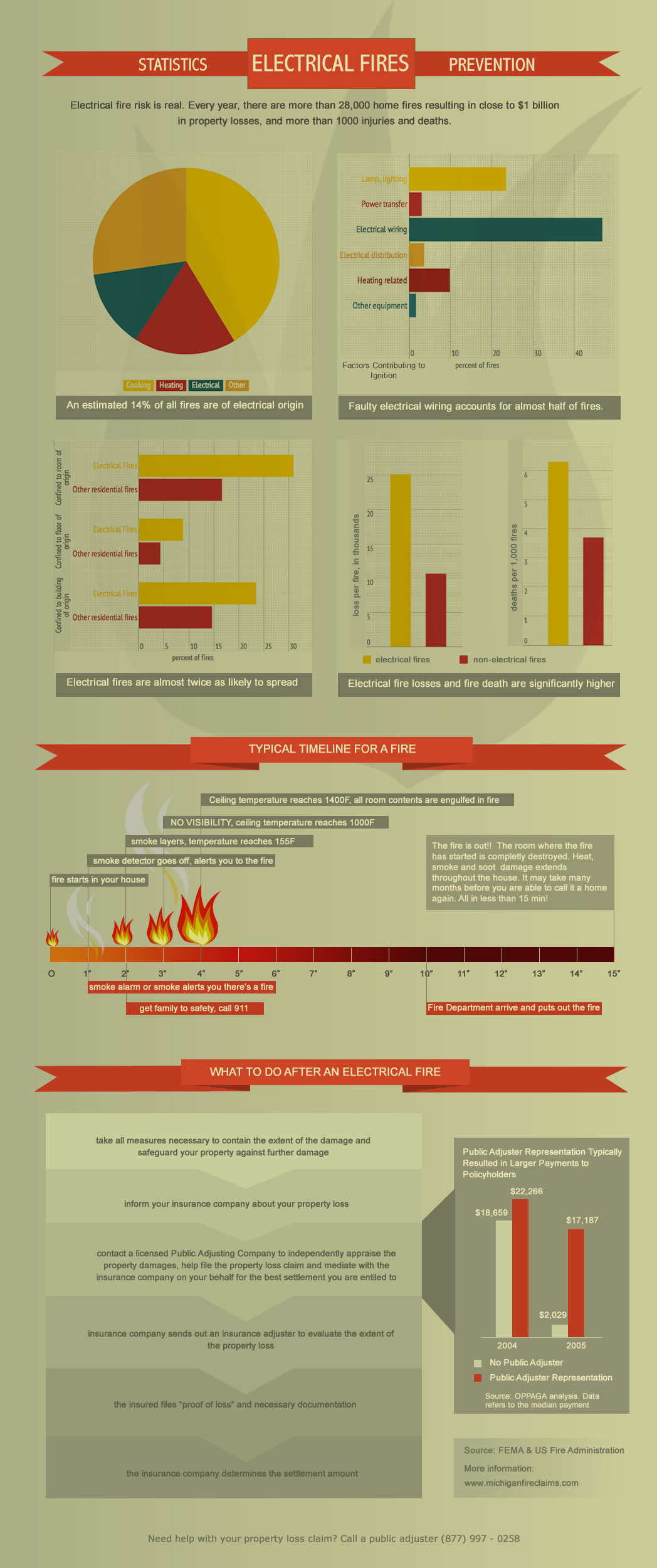 Claim Category: Public Adjuster Blog
Claim Type: electrical fire, electrical fire claim
Related posts
Testimonial
We were so happy to have had you recommended to us by a friend who had also experienced a fire. Nik met with us and took the time to explain our policy and the entire claim process. He helped us avoid numerous mistakes that could have been made. Michigan Fire Claims, Inc performance was simply fabulous.

Steve and Bonnie Dexter, Ionia
Have a question? Ask us here...