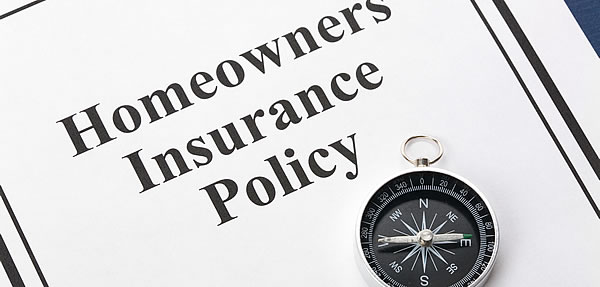 02 Feb

Understanding your Homeowners Policy

Whether you are shopping around for a new homeowners policy, need to file a property loss claim, or  just want to be a more savvy consumer – understanding your homeowners insurance is important.

Get started today – we'll make it easy, with a quick look into the nuts and bolts of the average homeowners policy.

A typical home insurance policy consists of two major parts: Home Insurance Property Protection and Home Insurance Liability Protection. The first part establishes how much coverage you have in case of property damage, while the second part provides information about the personal liability coverage offered by your home insurance policy.
Part I

– Home Insurance Property Protection:

"Declarations Page"

The first page of the policy, is usually broken down into four or more sub-sections. The sub-sections can vary from one insurance company to another, but most policies contain the following:
Coverage A:
Dwelling 
Covers the value of the dwelling itself, not including the land. It refers to the coverage for the house, structures attached to the house, and permanent fixtures, like plumbing system, electrical system, built in appliances, HVAC system.
Coverage B:
Other structures
Covers structures detached from the main structure which are not used for business: sheds, gazebos, driveway, fences, etc. This coverage is limited to a percentage of the dwelling coverage, generally 10 to 20% of
Coverage C:
Personal property
Covers personal property including home contents belonging to the homeowner and other family members living in the house: furniture, kitchen appliances, electronics, clothing, personal belongings, etc., with coverage limits for certain items like jewelry, artwork, antiques, rare books, etc. Most policies require that personal property coverage is 50% to 70% of coverage A. In other words, if you insure your home for 100K, you are required to insure it's content for 50K, at a minimum.
Coverage D:
Loss of use
Covers additional living expenses beyond the regular, if the homeowner loses the use of their home during repairs or for other reasons.
Additional Coverage
Depending on the policy, may include losses from collapse, damage to landscape from certain perils, identity theft charges and more.
Exclusions
This is where specific exclusions are listed. The most common homeowners exclusions include: losses from negligence, intentional loss, floods, mudslides, water damage due to sewer backups, seepage, dry rot or vermin, losses from earthquakes, injuries to animals, damage to motor vehicles and parts, losses to home-based businesses and more.
Endorsements
Homeowners have the possibility to purchase supplementary coverage, called endorsements, for losses generally excluded from coverage. Popular endorsements include:
Guaranteed replacement cost coverage – pays for rebuild of the home, whatever the cost
Extended replacement cost coverage – pays for rebuilding and additional losses, but caps the payout to 125% of the insured value
Theft coverage protection extends the basic theft coverage from standard polices and cover the losses even when there are no signs of forced entry.
Secondary residence provides coverage for a second house that is used temporarily (such as a cabin or a summer residence)
Part II

– Home Insurance Liability Protection

The second major chapter of standard home insurance policies, is usually divided into two sub-sections:
Personal liability protection
Covers the costs of potential lawsuits or claims resulting from injuries or property damage suffered by a third party while on your property.
Medical Payments
Extends the liability protection by covering for medical expenses in case of bodily injury of a third party while on your property, regardless of fault.
Contact Michigan Fire Claims today if you have any questions about our public adjusting services. Our licensed public adjusters and content estimators have helped hundreds of Michigan homeowners recover from devastating property losses and get the insurance claim settlement they are entitled to.
Auburn Hills, Michigan