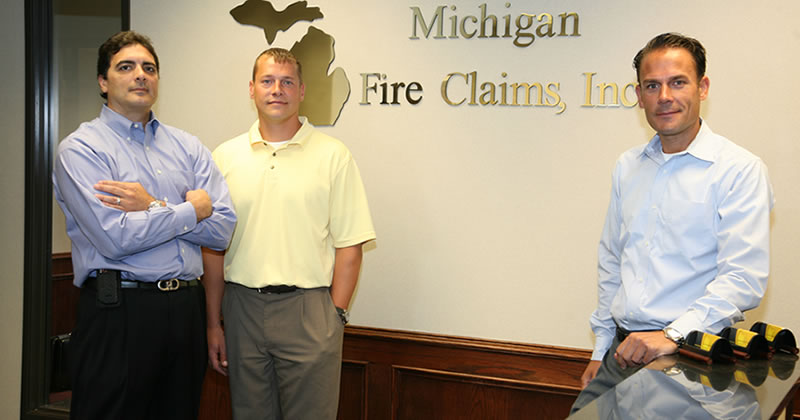 07 Jun

Tips on Hiring a Public Adjuster

After suffering a property loss, homeowners and their families need time to adjust and regroup. As difficult as this time is emotionally and financially, dealing with the property loss is still, an immediate concern. Having a public adjuster company on their side throughout the insurance claim process can bring great comfort and peace of mind, and also significantly increase the chances of a fair and timely settlement.

A common occurrence after a devastating loss, is for the homeowners to be approached by multiple companies soliciting their business (appraisers, construction companies, public adjusters).

However, since 1. not all public adjuster companies are equal, 2. this is not the time to take any chances, and 3. the less experienced companies are the ones pursuing new business more aggressively, before signing on with any of them, homeowners should thoroughly check out their reputation and qualifications to vet them properly.

Here are some avenues for establishing a public adjuster company's reputation and credibility:

•    the public adjuster company or the individual public adjuster is certified by the State of Michigan

•    they have a good record with the Better Business Bureau

•    they are members of professional organizations like the National Association of Professional Public Adjusters (NAPIA)

•    they are an established company and have been in business for 5 or more years

•    have experience with property loss claims similar to yours

•    can provide references from previous clients

•    act professionally and show respect for what you are going through

Generally, an adjuster company employing a range of professionals (appraisers, public adjusters, loss consultants, content estimators, support staff) will be better prepared to handle a claim than a one or two person operation.  To assess a public adjuster company qualifications and readiness to handle your property loss claim, you need to assess their competency in the following areas:
Experience in appraising the property damage
Following a property loss, an insurance adjuster representing the insurance company will visit the property, appraise the damage and put a dollar value on the property loss. If not contested by the homeowner, this dollar amount will serve as the basis for the settlement value for the property loss claim.
However, it is not in the best interest of an insurance adjuster hired by or representing an insurance company to go beyond the obvious and discover hidden structural damages or content losses. But unfortunately, these losses will surface in the reconstruction process, along with the unpleasant fact that the claim settlement may not sufficiently cover all losses suffered.
Getting an independent appraisal, by an independent company who's main interest is uncovering all possible damages and account for all expenses the insured could accrue as result of the property loss, it's the only way of making sure that the property loss appraisal is not undervalued.
When it comes to property damage, especially fire, smoke and water damage, appraisals are more art than science.  It takes skill, experience and dedication to the homeowner's cause to uncover all possible losses and arrive to a fair value for the appraisal.
Experience interpreting insurance policy 
Before filing a property loss claim, it is extremely important that homeowners fully understand their rights and responsibilities under the insurance policy.  However, insurance policy language can be confusing for the regular person, and thus easy to misinterpret and to overlook possible reimbursements.
On the other hand, a public adjuster would be well versed into reading and interpreting the policy, and able to offer immediate assistance and advice. They will scan the policy to determine all potential sources of reimbursement, make determinations of coverage (dwelling, personal property, perils and extended coverage) and strategize the claim filing to maximize the settlement amount.
Experience with the insurance claim process 
The claim process can be a long and frustrating endeavor. From property loss appraising, to filing the claim, to meeting all requirements and deadlines, an experienced public adjuster company will be there to advice, mediate, and oversee the process from beginning to the final payment.  They will be able to answer all questions, and employ their network of experienced professionals to the increase the homeowner chances for a successful recovery.
Experience dealing with the insurance companies
Insurers and the public adjuster company you hire will have opposing interests. Even so, it's not in the homeowner's or the adjuster company's best interest to start an adversarial relationship with an insurance company.
An experienced public adjuster company would have ongoing channels of communications with the insurance company and an established reputation of competency and fair play. Thus, the insurance company knows the claim is being documented and filed properly, saving them time and resources, while reducing the chances for expensive litigation. Overall, insurers are more likely to facilitate a prompt and fair settlement when dealing with a reputable adjuster company than they would otherwise.
by Michigan Fire Claims, Inc., Auburn Hills, MI
Public Adjusters, Appraisers and Loss Consultants