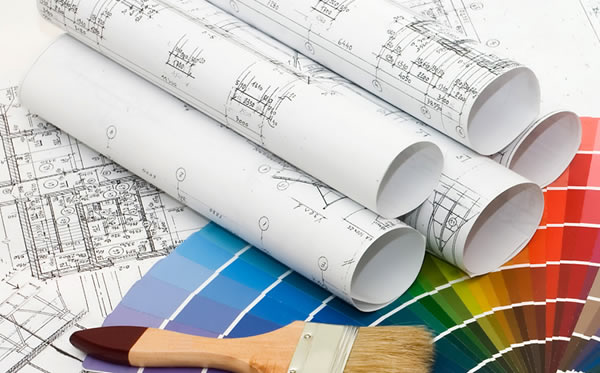 30 Oct

Why a contractor should not handle your insurance claim
An investment in knowledge always pays the best interest.  

 Benjamin Franklin
It may seem providential! You just had a fire, or flood, or another disaster… You are still trying to wrap your head around what happened, when a contractor knocks on your door. They offer to clean up and rebuild. They also offer to handle your insurance claim at no extra cost.  They will appraise, estimate, file and get paid straight by the insurance company. You just sit back and enjoy your home being cleaned up and repaired.
Sounds like a good deal, but it may be a terrible one in fact.
From Michigan Department of Insurance and Financial Services:
Be aware of scams:
During disasters, scam artists may try to bilk victims with insurance and repair scams. If you are approached by an individual claiming they can provide you with assistance, you should be cautious. Scam artists have been known to:
Charge you a large fee, and then disappear without handling your claim.
Refer your repair to a dishonest contractor for a kickback, and you may receive shoddy repairs in return. You should verify the licenses of your repair contractors.
File false and inflated claims against your policy.
Use their position of trust to access your Social Security number and other personal data for scams involving identity theft.
Appear on the scene claiming that they can help you qualify for financial relief for a "processing fee."
Disguise themselves as safety inspectors or utility repairmen.
Do not be a victim twice! Take the right steps to find a good contractor and assure your claim's success.  Here's how:
Get bids from
multiple contractors
Get at least three written bids for all cleanup, repair or restoration work, if possible. Make sure they include detailed, itemized pricing for all services and materials, and a schedule of work with firm milestone dates. Get a sample contract ahead of time and familiarize yourself with its terms.  Review it with your lawyer if you need to.
Hire a
reputable contractor
Your recovery depends on the work performed by the contractor you choose. Don't give in to pressure tactics, and do the legwork necessary to assure you select a reputable company.
Don't hire someone just because their bid is much lower, or they offer you a time limited offer.  In fact, you should be circumspect of such tactics.
Before you decide on someone, find out who they actually are, from someone other than their sales person. Are they a local business? How long have they been in business? Can you verify their license? Do they have the right insurance and worker comp for their employees?  Will they guarantee the repairs?
Check out their website. Search for complaints against the company on Better Business Bureau website and on the web. Ask for referrals and actually call them.
Don't start repairs
until the insurance company approves

the contractor's charges

After a disaster, the policyholder has the responsibility to mediate further property damage as much as possible. This may mean starting the fire cleanup or water damage remediation right away. Before you hire someone for damage remediation, it's important to understand the implications of signing the work authorization form. It may seem routine and nonconsequential, but it's not. What this form does, it assigns your insurance benefits to the contractor, and you're out of the picture.

Thus, the contractor has the authority to inflate your claim and to try to get as high of a payment from your insurance company as they can get away with. They will act as a de facto public adjuster, just not for your benefit, but theirs. In the hands of an unscrupulous contractor, a work authorization form can be, more or less, a license to steal.

You may think this is of no relevance to you, as all you're interested in is having the work done. That's not the case. In the end, it's still you who ends up paying for an over inflated claim, as the insurer will likely charge more for your policy to mitigate their loss on your claim.

To keep matters fair for all parties involved, it's best to have your contractor, your insurance representative, and your public adjuster (representing you!) agree to the scope and price of all emergency services and repairs before hand.
Why your contractor shouldn't handle

your insurance claim

Your contractor offered to handle your property loss claim on your behalf. Is it a good idea?? We sincerely think it's a very bad idea. Contractors are licensed to build, not handle insurance claims. They are not public adjusters. In fact, most states, including the state of Michigan, clearly regulates the activities public adjusters can engage in. Drawing any benefits from cleanup and repair of damaged property is illegal.  At the same time, contractors do not have the training and experience of public adjusters.  They take on the claim responsibility strictly you assure they get paid for their work, and to maximize their payment.

The state of Florida recently posted the following warning to contractors on their website:

Sometimes contractors attempt to help victims of disasters by offering assistance with their insurance claim. If they do so, they may illegally be engaging in the practice of public adjusting without being properly licensed by the Department of Financial Services.

The definition of a public adjuster, as explained in Section 626.854, Florida Statutes, is any person, except an attorney, who, for money or any other thing of value (which would include securing a contract for repairs):

Prepares, completes or files an insurance claim form for an insured.
Aids in any manner on behalf of an insured in negotiating for or effecting the settlement of a claim.
Advertises or solicits for employment as an adjuster of such claims.
If you are acting as a public adjuster in any manner by negotiating or effecting the settlement of an insurance claim on behalf of an insured and you are performing any of these services for money, commission or anything of value without being licensed as a public adjuster (Section 626.854, Florida Statutes), you could be subject to arrest and may be charged with a third-degree felony as provided by Section 626.8738, Florida Statutes.

As a Public Adjuster, you cannot enter into a contract to do both the public adjusting and construction work on the same property per Florida Statute 626.8795 even if you are also licensed as a Contractor. Public adjusters prohibition of conflict of interest states:

"A public adjuster may not participate, directly or indirectly, in the reconstruction, repair, or restoration of damaged property that is the subject of a claim adjusted by the licensee; may not engage in any other activities that may be reasonably construed as a conflict of interest, including soliciting or accepting any remuneration from, of any kind or nature, directly or indirectly; and may not have a financial interest in any salvage, repair, or any other business entity that obtains business in connection with any claim that the public adjuster has a contract or an agreement to adjust."
Have
your own advocate

in the insurance claim process – a public adjuster

A public adjuster is the only party in the claim process that will actually represent your interests. The insurance company has a vested interest to minimize your settlement, while your contractor  has an interest to maximize payment for his work. A public adjuster on the other hand, is solely focused on ensuring the policyholder receives the maximum benefits they are entitled to.

But just like selecting a reputable contractor matters for the success of your recovery, so does choosing a reputable public adjuster.  Check references, reviews, qualifications,  to assure you work with an experienced and honest public adjuster and your insurance claim is in the hands of a qualified adjuster.
Public Adjusters, Appraisers and Loss Consultants
Here to steer you clear of the pitfalls that could jeopardize the success of your insurance claim. Contact us for a free consultation today!