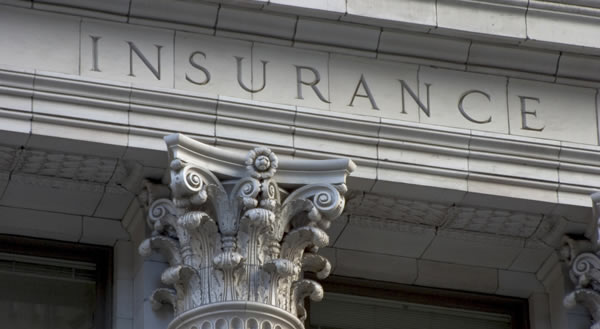 12 Oct

Basic Rules for a Successful Insurance Claim

After a property loss due to fire, water damage, storms, or other disasters, the homeowner needs to take the right steps to prepare and file the insurance claim .  Avoid common pitfalls and ensure a successful settlement with these basic rules for insurance claim success:
Understand Your
Insurance Policy
Insurance policies may not be an easy read, but once you have suffered a property loss and need to file an insurance claim, it's extremely important that you understand every word and its significance. You need to know what's covered, what's not, your exclusions and deductibles, your rights and responsibilities.
The insurance policy is a legal contract between you and the insurance company. Both you and your insurance company have to follow the rules and procedures as specified in your policy. If you have any questions, contact your insurance agent or a public adjusting company like Michigan Fire Claims.
Be timely…
Once a property damage occurs, your policy may require that you notify your insurance company of your loss in a certain time frame. The sooner you do it, the better. You may be able to notify them through their website, a phone call, or you may have to do it in writing. To avoid any processing delays, be ready to provide correct information regarding your policy and your property.
The insurance company, once notified, has a certain amount of time to send out the claim forms. They may also send out an insurance adjuster to inspect and asses the extent of your property loss.
You are required to fill out and send the claim forms in a certain timeframe. Failing to do so, may get your claim denied.
Keep detailed records

of everything pertaining to your claim
Note every conversation you have with the insurance company – names of people you speak to, dates of phone calls, emails, letters, etc.
Keep detailed records of your expenses following the loss, including property clean-up, temporary repairs to prevent further damage, temporary housing expenses, and so on.
Take photos and video of the damaged property and items from different viewpoints and angles. Include each room, closet, basement, attic, outside buildings.
For lost contents, procure copies of purchase receipts if possible and note manufacturer and price paid.
Do not discard damaged property before the insurance adjuster has a chance to inspect it.
Perform an 
Independent Appraisal

of your losses

Once you establish that your peril is covered by the insurance policy, the property loss appraisal becomes the cornerstone of your claim. If you get paid for your claim, and how much you get paid, depends directly on the appraisal of the property losses. For significant losses, insurance companies send out their adjuster, who will seek to quantify the extent of the damage.

However, insurance adjusters are not working on your behalf, but instead they represent the interests of their employer. When you buy a home, you hire your own home inspector to take a look, and don't rely on the report from the owner. Similarly, especially if your losses are extensive or pervasive, like most fire, smoke or water damages are, you can't rely on the insurance adjuster to look out for you!
Negotiate

your settlement.

Don't rush into a settlement that seems too low, and don't give up if your claim was denied. There are many grey areas in the insurance claim process:
The insurance company may interpret the policy to their advantage
The appraisal of the property damage may have been incomplete
The settlement offer may have included lowballed estimates for repairs.
You have the right to question the settlement decision:
Ask for an itemized explanation of the settlement offer
If your claim was denied, ask for a written letter explaining the reason for denial.
Hire
professional representation
Public adjusters are state licensed professionals that assist the policyholders with all aspect of property loss claims. The best time to hire a public adjuster is immediately following a loss. They will review your policy, determine the real scope of the damage, submit all claim documentation and negotiate and your behalf with your insurance company. A public adjuster will act as your advocate throughout the claim process. Property loss claims submitted with the help of a licensed public adjuster have a much better chance of a successful settlement.
Watch out for
unscrupulous contractors
After your loss, you may be anxious to start repairs and get back to normal. Don't become the victim of some unscrupulous contractor!  Roof contractors, fire restoration companies, etc. may offer to help with your claim proccessing. Be aware, the only interests they may have in mind is their own. They want to get paid, or overpaid, for the repairs. When the settlement check comes, it will go straight into their pockets, and may still leave a balance for you to pay out of pocket. Unlike public adjusters, they are not licensed by the state to offer claim help, and unlike public adjusters, their interests are not aligned with yours.
Public Adjusters, Appraisers and Loss Consultants
Contact us for a free consultation today!