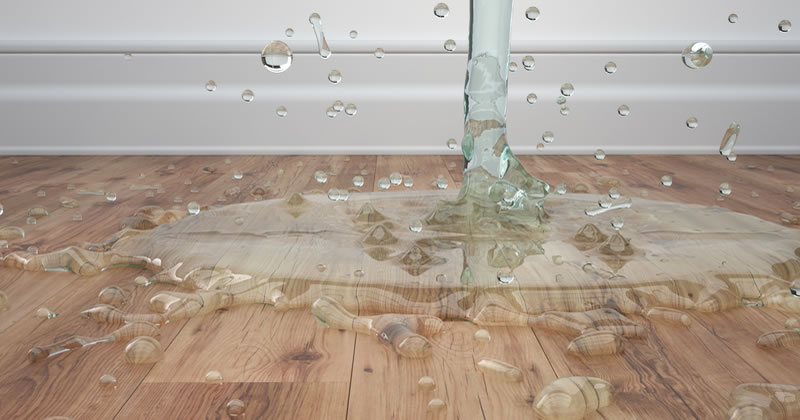 12 Oct

How to Avoid a Costly Property Water Damage Claim

Water damage is one of the most frequent types of property damage and property loss insurance claims. According to the Insurance Information Institute, water damage comes in second place for insurance claims frequency, and in fourth place for homeowner losses ranked by claims severity.

Even a small crack in a pipe, such as a 1/8-inch crack, can release up to 250 gallons of water per day, causing thousands of dollars in damages. It is also estimated that the average home losses about 14% of the water that it's delivered to it through leakage. About 22 gallons of water every day may make its way into your home, potentially causing hidden structural water damage and mold infestation. The statistics are not pretty. Besides wasting money on the water bills, and wasting a precious natural resource, your property is likely being damaged by water leakage at this very moment.

Proper home maintenance is the best way to prevent water damage and avoid costly water damage claims. Some steps homeowners can take to protect their property from water losses include:

– turning off the water supply when going away for some time
– installing an emergency pressure release valve to help prevent pipes bursting from freezing
– periodically checking hoses to appliances for cracks and leaks (dishwater, water heater, icemaker, washing machine)
– checking/ upgrading plumbing system
– installing a sewer backwater valve to prevent sewage backup
– basement water proofing
– preventive home maintenance to prevent water seepage into the home: inspecting roof, gutters, irrigation systems and windows seals.

While some of these may be costly expenses for the average homeowner, in the long term they are smart investments – they help avert unpleasant surprises and expensive water damage claims, thus helping you keep insurance premiums down and your property water damage free.

At the same time, failure to maintain your property adequately or to take reasonable steps to prevent water damage to your home, could result in your water claim being denied.

Have you suffered a property loss due to water damage?  Find out how our public adjusters, appraisers and loss consultants can help you negotiate the best settlement for your water damage claim. 
Michigan Fire Claims, Inc.
Public Adjusters, Appraisers and Loss Consultants
Auburn Hills, Michigan